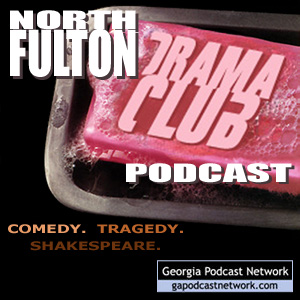 A growing community of part-time artists dedicated to providing people of every level of experience an opportunity to enjoy classical theatre either up on stage or in the audience.
Hosts: Alyssa Jackson, Nikki, Thomas
Channel: Arts » Performing Arts
Download
Show notes
In this episode, we get back into the swing of things with a discussion about what an actor should expect out of an audition ... as well as what we expect out of our actors. Additionally, we delve into the thought processes behind picking the plays we produce and the settings in which we produce them. Along the way, we make a few weather predictions.
North Fulton Drama Club will be holding open auditions for Much Ado About Nothing on February 19th and 20th. For more information about auditions or show dates, please visit the NFDC blog.
Panel:
This episode's theme music is "Roses Of Picardy," performed by The Oscar Moore Trio. Provided courtesy of Rumblefish Music Licensing Store.
Length: 14:01 minutes
File size: 10.8 MB