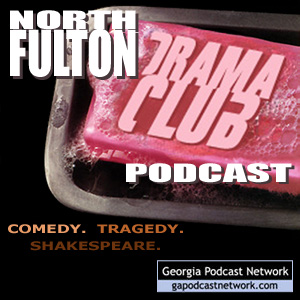 A growing community of part-time artists dedicated to providing people of every level of experience an opportunity to enjoy classical theatre either up on stage or in the audience.
Hosts: Alyssa Jackson, Nikki, Thomas
Channel: Arts » Performing Arts
Download
Show notes
In this episode, we look back on some favorite on-stage and backstage moments from our recent production of Twelfth Night. In just under twenty minutes, we ramble on about everything from disassembling turbans to ringing candelabras. Our banter is witty, quick and maybe a little confusing, but we had a great time recording it all. Obviously.
North Fulton Drama Club's next production will be William Shakespeare's Much Ado About Nothing will open in May 2007. For more information about auditions or show dates, please visit the NFDC blog.
Panel:
Music performed by Lisa DeBenedictis, an artist on the independent, online-only record label, Magnatune.
Length: 24:41 minutes
File size: 22.7 MB