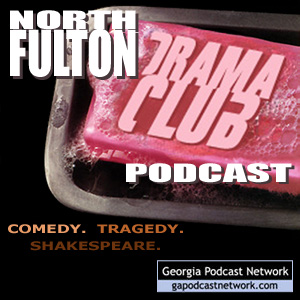 A growing community of part-time artists dedicated to providing people of every level of experience an opportunity to enjoy classical theatre either up on stage or in the audience.
Hosts: Alyssa Jackson, Nikki, Thomas
Channel: Arts » Performing Arts
Download
Show notes
In this episode, the creative trinity of North Fulton Drama Club reflect on the success of this past spring's Love's Labour's Lost, discuss the promise of recent auditions, share the production concept for Twelfth Night, and reveal the difficulties of balancing job, life and theatre while remaining relatively sane.
North Fulton Drama Club's production of William Shakespeare's Twelfth Night will open on October 13, 2006. For more information about the show , please visit the NFDC blog.
Panel:
Length: 15:48 minutes
File size: 14.47 MB