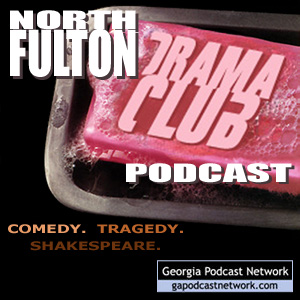 A growing community of part-time artists dedicated to providing people of every level of experience an opportunity to enjoy classical theatre either up on stage or in the audience.
Hosts: Alyssa Jackson, Nikki, Thomas
Channel: Arts » Performing Arts
Download
Show notes
The show has closed. Twice. But with a cast so large, the Midsummer cast podcasts just keep coming. In this episode, Nikki and Alyssa chat with another fairy, a tinker and a particular Puck.
This cast podcast features ...
Olivia
Katy
and Cece
This episode's music is "Skullcrusher Mountain" by Jonathan Coulton, made available for use in our podcast via Creative Commons.
Also ... auditions for our next production, Romeo and Juliet (our first tragedy!), are scheduled for mid-July. For more information, please check out the R&J audition page.