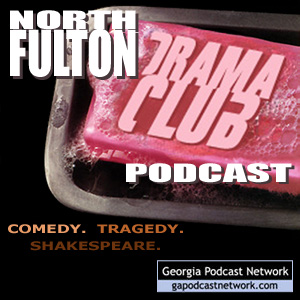 A growing community of part-time artists dedicated to providing people of every level of experience an opportunity to enjoy classical theatre either up on stage or in the audience.
Hosts: Alyssa Jackson, Nikki, Thomas
Channel: Arts » Performing Arts
Download
Show notes
Under normal circumstances, we'd be at that relaxing post-show phase, putting away costumes and preparing for the fall. But Midsummer is not over just yet, as NFDC has been invited to participate in next month's Gwinnett County Community Theatre Festival! So if you missed us on the lawn at Barrington Hall, come to Lawrenceville in June to see us do something we've never done: Perform Indoors!
In our 16th episode, the small (but determined) Shakespearian army marches on with the second of four or five cast podcasts for A Midsummer Night's Dream.
This cast podcast features ...
Dawn
Leah
Jim
Ilene
Ben
... and some other familiar voices
This episode's music is "Driving Blind" by Christina Abbott, made available for use in our podcast by the artist. (Thank you, Christina.)
Christina's music can be found online at Amie Street.