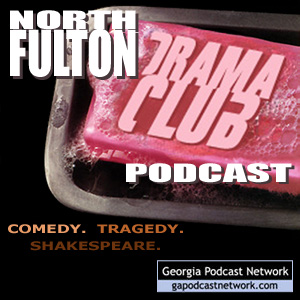 A growing community of part-time artists dedicated to providing people of every level of experience an opportunity to enjoy classical theatre either up on stage or in the audience.
Hosts: Alyssa Jackson, Nikki, Thomas
Channel: Arts » Performing Arts
Download
Show notes
1 of 4?!? That's right. This cast is huge, like a small Shakespearean army! So we're splitting the always excellent cast podcast into four different episodes, each one with a different set of actors.
North Fulton Drama Club's production of William Shakespeare's A Midsummer Night's Dream will close on May 17, 2008. But fear not, as we will be re-staging Midsummer for the Gwinnett County Community Theatre Festival in June! For more information about our remaining shows or the Festival, so please visit the NFDC blog.
Who's on the podcast?:
Jessica
Larry F.
Rachel
Ron
Sean
... and a handful of other interesting cameos
This episode's bumper music is "Drinking With You" by Jonathan Coulton, made available for podcast use via Creative Commons.