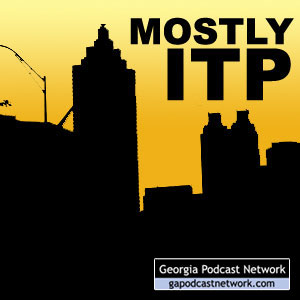 Amber and Rusty podcast about whatever strikes their fancy, which generally are things and issues inside Atlanta's perimeter.
Hosts: Amber Rhea, Rusty Tanton
Channel: Society & Culture » Personal Journals
May contain content only suitable for adults
Download
Show notes
In this episode, Cheryl Muré takes me on a guided tour through Titanic: The Artifact Exhibition, which is currently on display at the Atlanta Civic Center through May. Cheryl is director of education for the exibit. More information about the exhibit is available at RMSTitanic.net. Thanks to Russ and Jonathan for arranging the tour.
Length: 27:35 minutes
File size: 25.2 MB