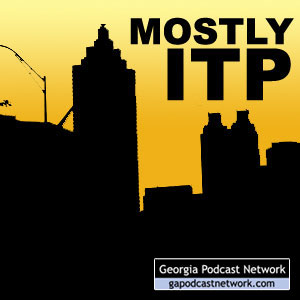 Amber and Rusty podcast about whatever strikes their fancy, which generally are things and issues inside Atlanta's perimeter.
Hosts: Amber Rhea, Rusty Tanton
Channel: Society & Culture » Personal Journals
May contain content only suitable for adults
Show notes
In this Oct. 12 interview, Rusty and I talk with Greg Germani, proprietor of the Atlanta Time Machine web site. The Atlanta Time Machine tracks Atlanta's history through photographs, postcards, and old advertisements. We discuss the challenges of undertaking such a massive project, and the importance of preserving a city's anecdotal history.
Also included in this podcast are two awesome Atlanta-themed songs, graciously provided to us by Greg.
Length: 27:05 minutes
File size: 24.8 MB