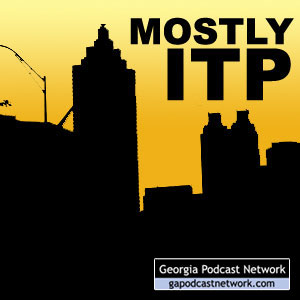 Amber and Rusty podcast about whatever strikes their fancy, which generally are things and issues inside Atlanta's perimeter.
Hosts: Amber Rhea, Rusty Tanton
Channel: Society & Culture » Personal Journals
May contain content only suitable for adults
Show notes
In this special college football edition, Joel Hollingsworth, Orson Swindle and I preview the six teams of the SEC East. Joel wrote the Tennessee football blog View From Rocky Top and has since taken the reigns of Rocky Top Talk, and Orson is a Florida alum who writes Every Day Should Be Saturday.
Length: 57:05 minutes
File size: 52.2 MB
We're seeking someone to host a sports podcast focused on in-state teams and their regional rivals. If you think you're the guy or gal for the job, drop me an e-mail at rusty@gapodcastnetwork.com.