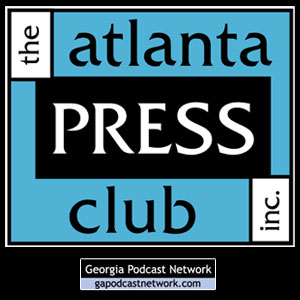 Atlanta Press Club is one of the largest and most dynamic professional journalism organizations in the country. The Atlanta Press Club hosts monthly forums that feature local and national newsmakers tackling the industry's most pressing issues. The purpose of our programs is to challenge journalists to cast a critical eye on what we do and how we do it. For more information please visit www.atlantapressclub.org.
Hosts: APC
Channel: News & Politics
Download
Show notes
Tom Brokaw spoke to the Atlanta Press Club at the Commerce Club on Dec. 6. He is the author of four bestsellers: The Greatest Generation, The Greatest Generation Speaks, An Album of Memories and A Long Way from Home. A native of South Dakota, Tom Brokaw graduated from the University of South Dakota with a degree in political science. He began his journalism career in Omaha and Atlanta (as editor of the 11:00 p.m. news for WSB-TV) before joining NBC News in 1966. Brokaw was the White House correspondent for NBC News during Watergate, and from 1976 to 1981, he anchored Today on NBC. He was the sole anchor and managing editor of NBC Nightly News with Tom Brokaw from 1983 to 2004. He has won every major award in broadcast journalism, including two DuPonts, a Peabody Award and several Emmys.
Length: 56:26 minutes
File size: 38.75 MB