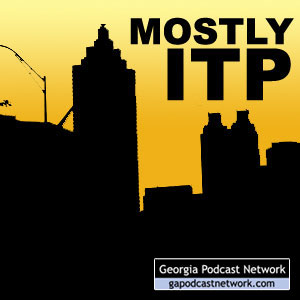 Amber and Rusty podcast about whatever strikes their fancy, which generally are things and issues inside Atlanta's perimeter.
Hosts: Amber Rhea, Rusty Tanton
Channel: Society & Culture » Personal Journals
May contain content only suitable for adults
Show notes
This is a huge episode with three separate interviews packed into a little over 40 minutes, all centered around chickens!
Part one features Barry Peavey, chairman of the Fitzgerald Wild Chicken Festival, and Winfred Tucker, who runs the Chicken House. We discuss the wild chickens which roam the streets of downtown Fitzgerald and the festival created to honor them.
In part two, we interview Stephanie Van Parys, executive director of the Oakhurst Community Garden about the Garden's history and the chickens kept there.
And in the final part we ask the Chicken Whisperer Andy Schneider about the Atlanta Pet Chicken Meet-up and his recent Chicken Stimulus Package event, among other topics.
Something that comes up in all three interviews is the idea of keeping chickens in the back yard, which is something Amber and I have been interested in. Listen in for some different perspectives on why that may or may not be a good idea, and for a lot of other chicken-related information.
When you're done listening to the podcast, be sure to also check out a short video I shot of some of the wild chickens in Fitzgerald.
We love voicemail! Leave us one by calling 678.389.9441. You can also follow me on Twitter here, and Amber here.