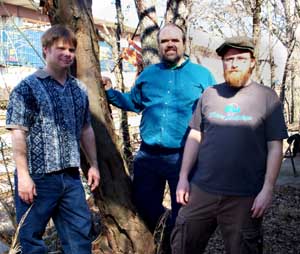 Uploads from our various shows...
Allen Welty-Green - keyboards, percussion
Davis Petterson - drums, percussion
Jim Cotton - bass
We see lots of you are downloading our stuff- Thanks! We'd love to know what you think!
Please leave a few comments and/or visit our myspace page and send us your email address so we can put you on our list.
If you like what you hear, we'd appreciate a small donation (via Paypal). Just click here. Thanks!
Hosts: Zentropy
Channel: Music
Download
Show notes
Our second set from the July House Concert. Again featuring Killer Haven. The little modal riff that underpins this set is something that emerged in our very first rehearsal, and still shows up often. We'll probably make a *real* song out of it some day!