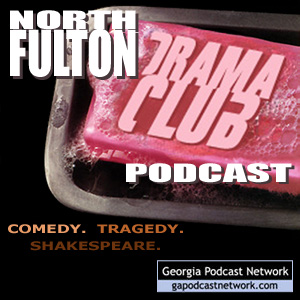 A growing community of part-time artists dedicated to providing people of every level of experience an opportunity to enjoy classical theatre either up on stage or in the audience.
Hosts: Alyssa Jackson, Nikki, Thomas
Channel: Arts » Performing Arts
Download
Show notes
In this episode, we make some introductions, ask some simple questions and do our level-best to justify our existence. Along for the ride was our special guest, Matt Ramsey. Matt will be appearing in our upcoming production of Love's Labour's Lost as the rakish and beligerent Berowne.
Love's Labour's Lost opens May 12 at Barrington Hall in Roswell.
Panel:
For more information about North Fulton Drama Club, visit the blog.
Length: 33:53 minutes
File size: 31.02 MB