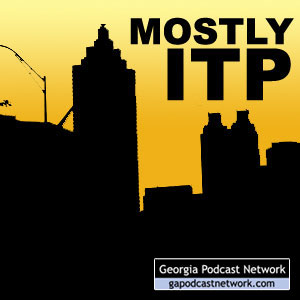 Amber and Rusty podcast about whatever strikes their fancy, which generally are things and issues inside Atlanta's perimeter.
Hosts: Amber Rhea, Rusty Tanton
Channel: Society & Culture » Personal Journals
May contain content only suitable for adults
Show notes
In this episode, Amber and I review the only two Atlanta swinger's clubs (that we know of), Club Venus and Trapeze. We also give a little background on how sex clubs work.
There's a lengthy montage at the beginning that was basically me just having fun with Soundtrack, so skip to about three minutes in if you're anxious to get to the reviews.
And please send us voicemail at (678) 389-9441. We particularly would like to know about people's experiences with Club Venus, as we only went there once, but also welcome all other questions and comments.
Length: 46:48 minutes
File size: 32.1 MB