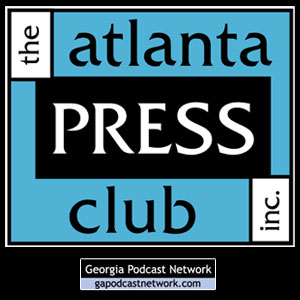 Atlanta Press Club is one of the largest and most dynamic professional journalism organizations in the country. The Atlanta Press Club hosts monthly forums that feature local and national newsmakers tackling the industry's most pressing issues. The purpose of our programs is to challenge journalists to cast a critical eye on what we do and how we do it. For more information please visit www.atlantapressclub.org.
Hosts: APC
Channel: News & Politics
Download
Show notes
March 11, 2008 — GM president, Troy Clarke, answers questions about the number one automaker at the Atlanta Press Club. General Motors Corp. (NYSE: GM), the world's largest automaker, has been the annual global industry sales leader for 77 years. Founded in 1908, GM today employs about 266,000 people around the world. With global headquarters in Detroit, GM manufactures its cars and trucks in 35 countries. In 2007, 9.37 million GM cars and trucks were sold globally under the following brands: Buick, Cadillac, Chevrolet, GMC, GM Daewoo, Holden, HUMMER, Opel, Pontiac, Saab, Saturn, Vauxhall and Wuling. GM's OnStar subsidiary is the industry leader in vehicle safety, security and information services.
Length: 32:34 minutes
File size: 22.4 MB