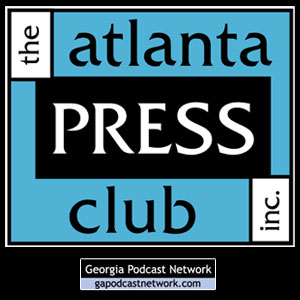 Atlanta Press Club is one of the largest and most dynamic professional journalism organizations in the country. The Atlanta Press Club hosts monthly forums that feature local and national newsmakers tackling the industry's most pressing issues. The purpose of our programs is to challenge journalists to cast a critical eye on what we do and how we do it. For more information please visit www.atlantapressclub.org.
Hosts: APC
Channel: News & Politics
Download
Show notes
Pulitzer Prize Winner Anthony Lewis spoke at The Atlanta Press Club on Feb. 13, 2008.
Two-time Pulitzer Prize winner Anthony Lewis was a columnist for The New York Times op-ed page from 1969 through 2001. In addition to his long and distinguished career with the Times, Mr. Lewis has been a lecturer on law at the Harvard Law School and a visiting professor at the Universities of California, Illinois, Oregon, and Arizona, and, since 1983, the James Madison Visiting Professor at Columbia University. His previous three books are Gideon's Trumpet, which has sold nearly a million copies in over forty years in print; Portrait of a Decade; and Make No Law: The Sullivan Case and the First Amendment. He lives in Cambridge, Massachusetts.
Length: 1 hour 16 minutes 43 seconds
File size: 52.7 MB