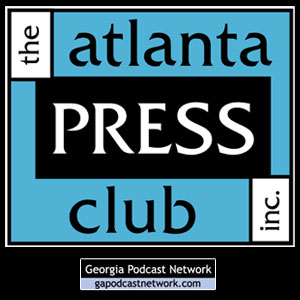 Atlanta Press Club is one of the largest and most dynamic professional journalism organizations in the country. The Atlanta Press Club hosts monthly forums that feature local and national newsmakers tackling the industry's most pressing issues. The purpose of our programs is to challenge journalists to cast a critical eye on what we do and how we do it. For more information please visit www.atlantapressclub.org.
Hosts: APC
Channel: News & Politics
Download
Show notes
Meredith Vieira, Co-Anchor of Today Show, Speaks to the Atlanta Press Club on February 12, 2008.
Meredith Vieira sits atop the number one morning news program in America. She has had an extensive career in television news extending across three major networks, all while keeping the philosophy of "family first." After growing up in New England and graduating magna cum laude from Tufts University, Vieira began her journalism career at WORC radio in Worchester, MA. She accepted a series of positions until she made a leap to the CBS flagship station in New York. Vieira landed a plum job at 60 Minutes but decided to leave the program when her second child was born. Vieira then took a position with ABC, moving from a news-magazine show to The View. She was selected to replace Katie Couric on Today in 2006.
Length: 31:52 minutes
File size: 21.9 MB