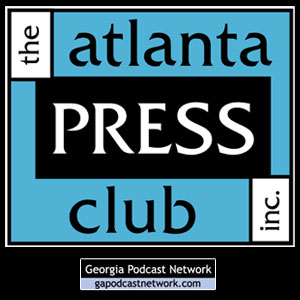 Atlanta Press Club is one of the largest and most dynamic professional journalism organizations in the country. The Atlanta Press Club hosts monthly forums that feature local and national newsmakers tackling the industry's most pressing issues. The purpose of our programs is to challenge journalists to cast a critical eye on what we do and how we do it. For more information please visit www.atlantapressclub.org.
Hosts: APC
Channel: News & Politics
Download
Show notes
Georgia Speaker of the House Glenn Richardson Unveils His Legislative Overview at the Atlanta Press Club Newsmaker Luncheon on Thursday, January 24, 2008.
The 2008 Legislative Session may be one of the most challenging in Georgia's history. The state faces decisions on water, taxes, transportation, education and healthcare. If there are falling state revenues, the Legislature must make some critical decisions. As one of the most powerful politicians in the state, Richardson gives an overview of the session, which includes his controversial property tax proposal and his ideas for the future of Grady Hospital. Richardson, who is a Republican from Hiram, graduated with degrees in political science and law from Georgia State University.
Length: 42:14 minutes
File size: 29 MB