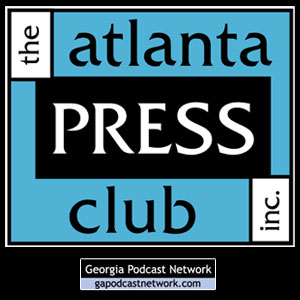 Atlanta Press Club is one of the largest and most dynamic professional journalism organizations in the country. The Atlanta Press Club hosts monthly forums that feature local and national newsmakers tackling the industry's most pressing issues. The purpose of our programs is to challenge journalists to cast a critical eye on what we do and how we do it. For more information please visit www.atlantapressclub.org.
Hosts: APC
Channel: News & Politics
Download
Show notes
Truett Cathy, founder of Chick-fil-A, is listed in a "billionaire's club" with fellow Georgians Ann Cox Chambers, her nephew James Kennedy and Home Depot co-founders Bernie Marcus and Arthur Blank. He reveals some of the secrets of his success in this speech, given at an Atlanta Press Club Newsmaker Luncheon Dec. 12, 2006.
Born in Eatonton in 1921, he holds the distinction as the only native Georgian in this top ranking. Cathy opened his first restaurant in 1946 and has grown his fast-food empire based on Biblical principals. Even though the restaurants are not open on Sunday, Chick-fil-A ranks as the second-largest quick-serve chicken chain in the United States. Cathy is known for his benevolence through his WinShape® Foundation, which has given more than $23 million in scholarships to Chick-fil-A restaurant employees since 1973.
Length: 44:21 minutes
File size: 30.46 MB