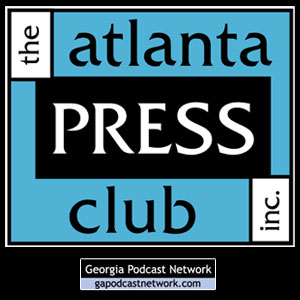 Atlanta Press Club is one of the largest and most dynamic professional journalism organizations in the country. The Atlanta Press Club hosts monthly forums that feature local and national newsmakers tackling the industry's most pressing issues. The purpose of our programs is to challenge journalists to cast a critical eye on what we do and how we do it. For more information please visit www.atlantapressclub.org.
Hosts: APC
Channel: News & Politics
Download
Show notes
Supreme Court Justice Clarence Thomas spoke to the Atlanta Press Club at a Newsmaker Luncheon on Thursday, October 18, 2007.
Justice Clarence Thomas is a native of Pin Point, Georgia, a small community near Savannah. He is the second African American to sit on the high court. He graduated from Holy Cross College with a degree in English and received his law degree from Yale University. Thomas served in the Reagan administration and rose to chairman of the Equal Employment Opportunity Commission.
After the retirement of Supreme Court Justice Thurgood Marshall, the first African American on the court, President George H. W. Bush nominated Thomas to replace Marshall. After a highly publicized confirmation hearing, Thomas was sworn into the Supreme Court on October 23, 1991.
Considered one of the most private high-profile figures, Thomas discussed his exceptional journey from the depths of poverty in the segregated Deep South to his position at the pinnacle of power in the nation's capital.
Length: 47:03 minutes
File size: 32.3 MB