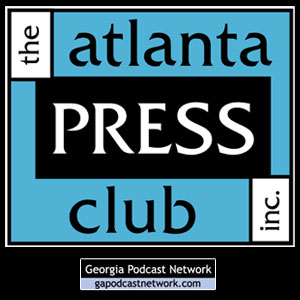 Atlanta Press Club is one of the largest and most dynamic professional journalism organizations in the country. The Atlanta Press Club hosts monthly forums that feature local and national newsmakers tackling the industry's most pressing issues. The purpose of our programs is to challenge journalists to cast a critical eye on what we do and how we do it. For more information please visit www.atlantapressclub.org.
Hosts: APC
Channel: News & Politics
Download
Show notes
Governor Sonny Perdue spoke to the Commerce Club at this Atlanta Press Club Newsmaker Luncheon Nov. 5, discussing taxes and water among other subjects.
Governor Perdue is serving his second term as Georgia's 81st Governor. He has launched initiatives to create what his administration describes as "a New Georgia," whose goal is to create a state government more responsive to the needs of its citizens. A native of Houston County, Governor Perdue is a licensed veterinarian and small business owner. He and his wife, First Lady Mary Perdue, have four children and seven grandchildren.
Length: 43:41 minutes
File size: 30 MB