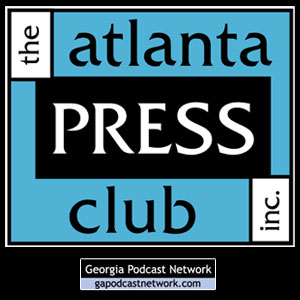 Atlanta Press Club is one of the largest and most dynamic professional journalism organizations in the country. The Atlanta Press Club hosts monthly forums that feature local and national newsmakers tackling the industry's most pressing issues. The purpose of our programs is to challenge journalists to cast a critical eye on what we do and how we do it. For more information please visit www.atlantapressclub.org.
Hosts: APC
Channel: News & Politics
Download
Show notes
On Friday, September 28, Consumer Advocate Clark Howard spoke to the Atlanta Press Club about his views on education, homelessness and government. Howard also talked about rumors on his running for Mayor. Howard has a radio show on News/Talk 750 WSB. The Clark Howard Show has expanded to over 150 stations in the U.S. In addition to his radio show, Howard regularly appears on WSB-TV in Atlanta with consumer tips and warnings about scams. He is a monthly columnist for The Atlanta Journal-Constitution. CostCo Wholesale was the presenting sponsor of this program and WSB Radio/TV was the program sponsor.
Length: 43:37 minutes
File size: 29.9 MB