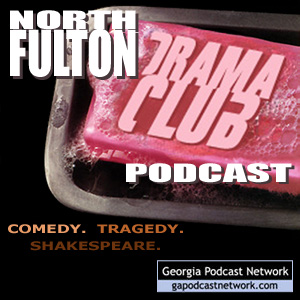 A growing community of part-time artists dedicated to providing people of every level of experience an opportunity to enjoy classical theatre either up on stage or in the audience.
Hosts: Alyssa Jackson, Nikki, Thomas
Channel: Arts » Performing Arts
Download
Show notes
This is the fourth and final Cast Podcast for A Midsummer Night's Dream. Actors are so busy and it is difficult to keep them in one place long enough to share a few words. And so, in this Cast Podcast, we offer a little insight into the thoughts and motivations of two mighty Tinkers and a couple best described as Forces of Nature.
This cast podcast features ...
Steve
Larry, Jr
Sara
and Zip
Music for this podcast is a track called "It Was 1972" by Lasswell, an artist on CCMixter.org (available via Creative Commons). Given that we set our Midsummer in 1973, it just seemed appropriate.
Finally, on the eve of auditions for our next show, we're posting our last Cast Podcast for Midsummer. And even then, there were a handful of very talented actors who slipped through our grasp without recording their own contribution! But rest assured that we couldn't have done our original show without the talented efforts of Sherry, Julia and Scott. We'd also like to thank Patrick, Elizabeth and Wendy for stepping in for our re-staging of Midsummer in Lawrenceville.
Also ... auditions for our next production, Romeo and Juliet (our first tragedy!), are scheduled for tomorrow! For more information, please check out the R&J audition page.